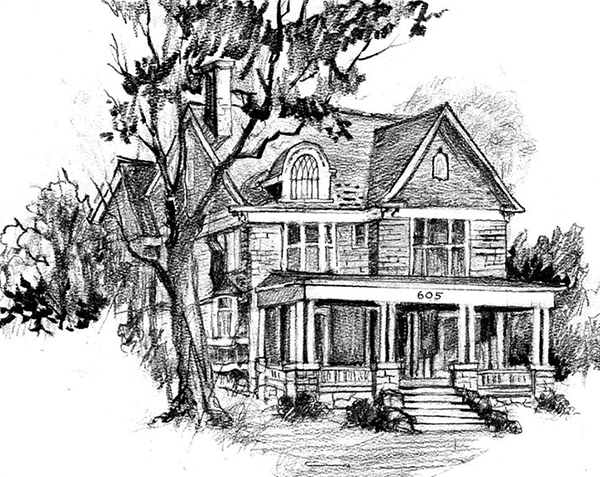 History
Families First Center, formerly known as F.I.R.E. ("Families Involved in Rehabilitative Environments") was started in 1972 by concerned St. Joseph County citizens and lead by Reverend Stephen Sedlock. The goal was to establish family environments as a method of rehabilitating problem youth. In 1992, F.I.R.E. established an on-site supervised visitation center for abused and neglected children.
For a number of years, a group home for delinquent teenagers was F.I.R.E.'s primary activity. With the Michiana community's assistance, F.I.R.E. established a "youth home" on Gumwood Road in suburban South Bend. The volunteer organization purchased, rehabilitated, staffed, and operated the home. There, delinquent boys were counseled, tutored, and guided by live-in foster parents with the assistance of families from the community. Today, the original "youth home" exists as the Regional Diagnostic Center and is part of the Department of Corrections' regional approach to rehabilitating juvenile offenders.
Later in the 1970s, F.I.R.E. acquired and maintained another home that served as a shelter to promote the innovative approach of a "family environment" to the problem of runaway youth. Today, the runaway shelter exists as the "Safe Station" and is run by the Youth Services Bureau.
Today
Now, to meet the Supervised Visitation needs of children who, through no fault of their own, have been caught in the middle of custody disputes and/or are the victims of abuse and neglect, the F.I.R.E. Home (now Families First Center) was established in February 1992.
In 2001, Families First Center extended their services to include Parent Education, which is the provision of structured, parenting skill development experiences.
In 2019 Families First Center again expanded services by offering Home Based Casework to assist families in identifying and meeting their goals.
Families First Center is a resource used by the Indiana Department of Child Services, the St. Joseph County Courts, and other Michiana social service agencies. Our professional staff is well-trained and experienced in working with at-risk families. Areas of employee expertise include: child welfare, child advocacy, family court, substance abuse, mental health, behavior problems, childhood trauma, sexual abuse, physical abuse, emotional abuse and neglect.
Families First Center is unique in that we offer a comfortable, home-like environment in two large, historic homes for on-site visitation in St. Joseph County. Eleven visitation rooms are available with toys, games, and activities for all age levels. Visiting parents are encouraged to bring food and enjoy meals as a family in the kitchen areas. A large conference room is available for birthday parties, large family gatherings, and Child and Family Team Meetings (CFTMs). We offer a handicapped accessible building and visit rooms. Our agency is conveniently located near downtown South Bend and is on the bus route.